Wacky Packages
The Wacky Pack Review
---
Special Wacky Packages Issue!!
Mondo Flod is a hit! An all new mini-magazine from Pop-Culture guru Robert Sumner and Altered Fates Entertainment . Each issue covers a different topic, and I got my August 2005 Wacky Packages issue this week.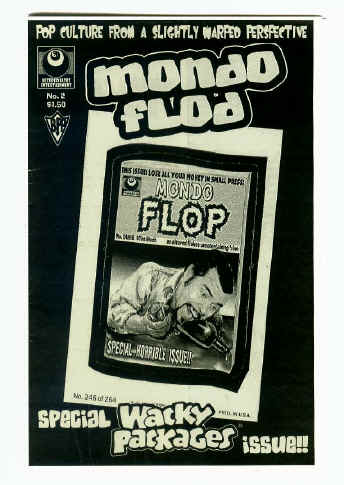 It's Chock-full 'O Wacky's including a "Mondo Flop" parody on the cover.
Robert takes you through the history of Wacky Packages, his own childhood experiences with wonderbread issues, a 4-page spread on the great Norm Saunders, a look at Ludlows, Lost Wackys, and much, much more.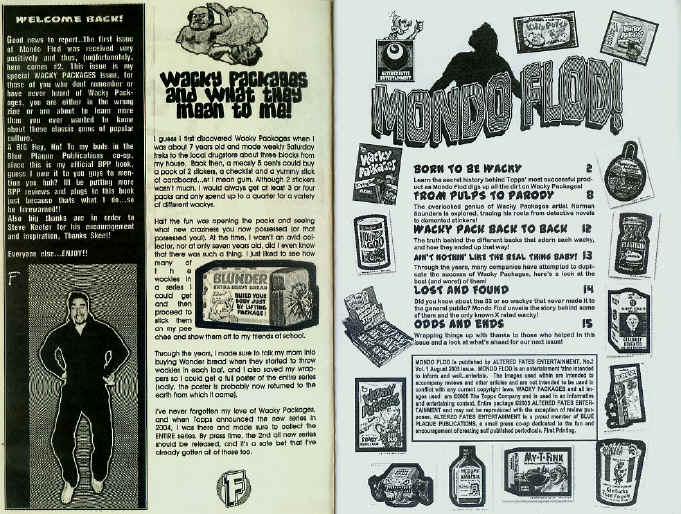 For a 16 page 'zine, Mondo Flod really packs it in. I couldn't put it down. And at a very reasonable $1.50, this should be on every Wacky collector's shelf.
You can order your own copy at Mondo Flod #2. I enjoyed it so much that I plan to go back and order issue #1, which featured classic TV horror hosts.
| | | | |
| --- | --- | --- | --- |
| cd wacky packages doom xbox atari games | online tomb raider dvd garbage pail kids Anime | adultswim art cartoons toys laugh dirty jokes puns | video game system big screen plasma tv parody |
| | | | |
| --- | --- | --- | --- |
| cd wacky packages doom xbox atari games | online tomb raider dvd garbage pail kids Anime | adultswim art cartoons toys laugh dirty jokes puns | video game system big screen plasma tv parody |
---