Wacky Packages Posters
---
Wacky Packages Posters were issued in two separate, but very similar sets. The 1973 set had 24 titles, came in a Yellow Wrapper, and showed Weakies on the Box.
The 1974 set also had 24 titles, but the three cereal titles (Toadal , Cheapios , & Weakies) were replaced with Kook, Ditch Boy, and Lipoff. The 1974 posters were about 1/2" shorter than the previous set, and came in Blue Wrappers with new artwork on the Box.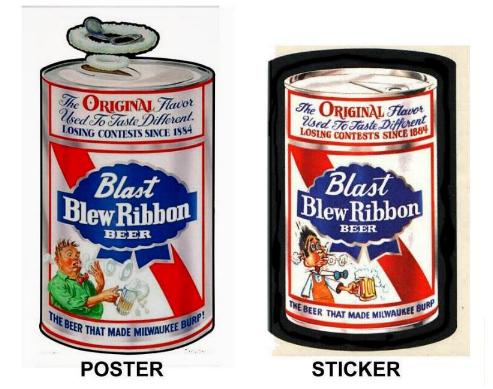 Since the posters were very tall and thin (18"x 9"), all new artwork had to be created for the previously existing titles to fit the shape of this set.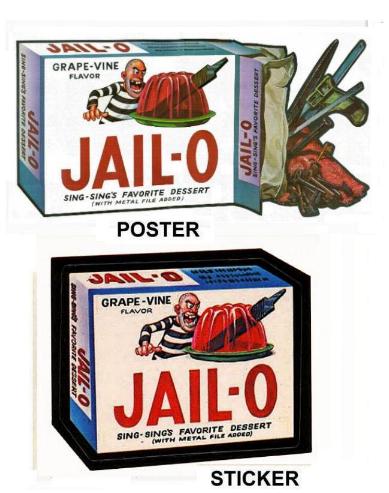 21 posters were painted by Norman Saunders, and 6 by Tom Sutton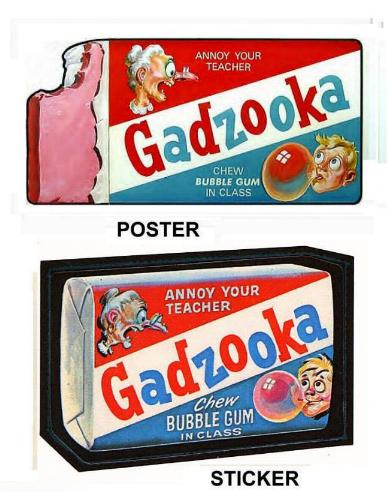 | | | | |
| --- | --- | --- | --- |
| cd wacky packages doom xbox atari games | online tomb raider dvd garbage pail kids Anime | adultswim art cartoons toys laugh dirty jokes puns | video game system big screen plasma tv parody |
| | | | |
| --- | --- | --- | --- |
| cd wacky packages doom xbox atari games | online tomb raider dvd garbage pail kids Anime | adultswim art cartoons toys laugh dirty jokes puns | video game system big screen plasma tv parody |
| | | | |
| --- | --- | --- | --- |
| cd wacky packages doom xbox atari games | online tomb raider dvd garbage pail kids Anime | adultswim art cartoons toys laugh dirty jokes puns | video game system big screen plasma tv parody |
---