Wacky Packages
Band-Ache with Mystery Die-Cut Lines
---
This whiteback Band-Ache is odd, because it has sharp 90 degree die-cut lines on the bottom, similar to the 1979 Test Set (see Paul Maul below), but Band-Ache was not part of that set.
!!--- SCROLL DOWN FOR NEW UPDATE ---!!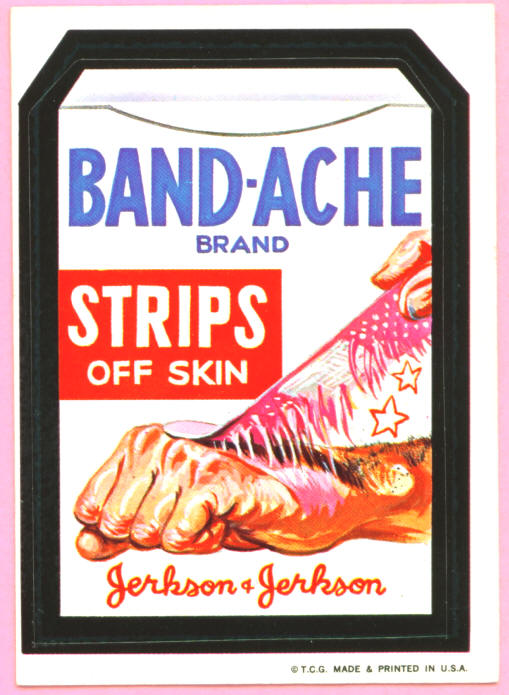 It has the faint blue line within the border.
The blue is typical for the 1973 1st series, but absent on 1979 test stickers.

The 1973 regular series Band-Ache (below) had rounded corners on the bottom.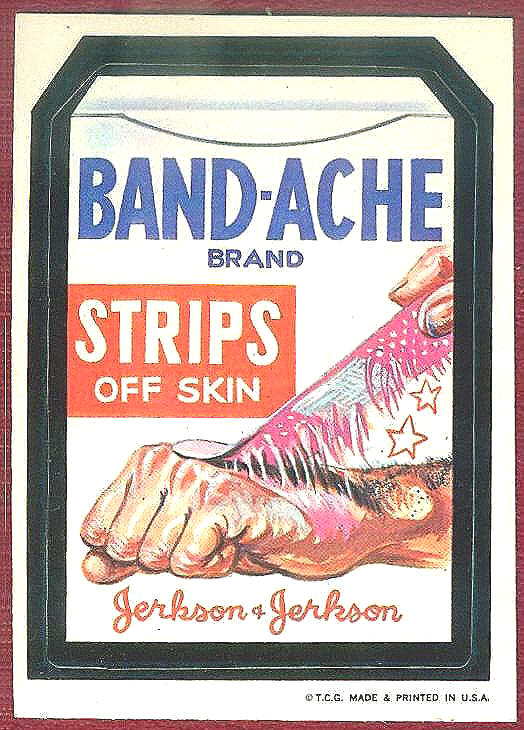 PAUL MAUL
1979 WHITEBACK TEST STICKER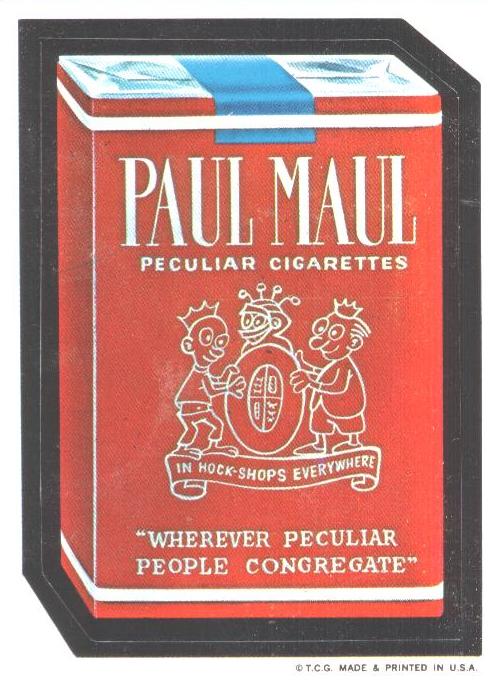 1973 REGULAR SERIES STICKER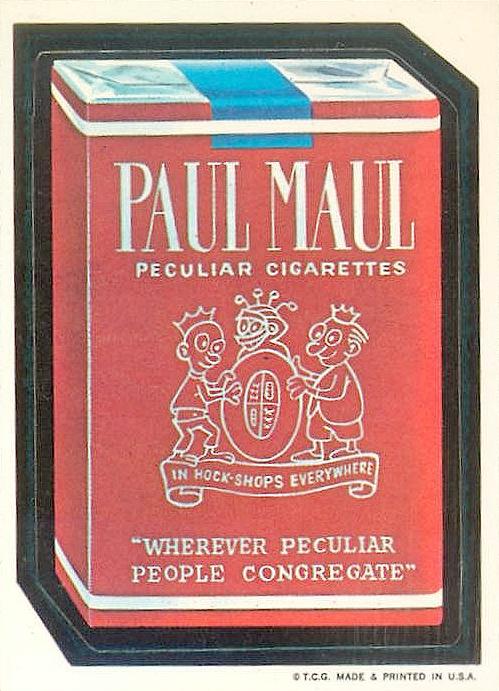 The 1979 test stickers were picked from the original 1st and 2nd series of 1973. The test stickers all have blank white-backs and carry the old 1973 copyrights. The only way to tell them apart from the original series, is by the shape of the die-cut lines in the black border.
UPDATE:
The odd Bandache above may have been struck using a cloth series die --
| | |
| --- | --- |
| Cloth with Square Cuts | Cloth with Round Cuts |
| | |
| | | | |
| --- | --- | --- | --- |
| dvr Wacky Packages horrors of war | dvd tivo cd garbage pail kids donate your car | vintage tv jelly beans candy wars cartoons mars attacks artist fart | adultswim cash advance work from home college |
| | | | |
| --- | --- | --- | --- |
| dvr Wacky Packages coin collectors franklin mint coin collecting | dvd tivo cd garbage pail kids donate your car | vintage tv jelly beans candy wars cartoons mars attacks artist fart | adultswim cash advance work from home college |
---