The Lost Wackys
Unpublished Wacky Packages
---
Lost Wackys 1967 - 1977
"Janitor in a Slum"
We assume Janitor was painted for the 1967 Die-Cuts .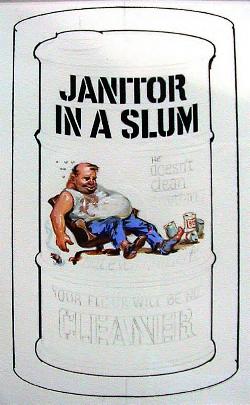 Janitor in a Slum / He Doesn't Clean Anything / Not Even Himself !
Your Floor Will Be No Cleaner
More than a rough drawing, Norm Saunders actually painted the character and his pile of flat-top beer cans, but Janitor was left unfinished.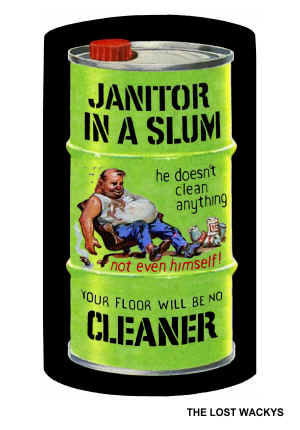 Almost 40 years later, I've used bits and pieces from some of Norm's other wackys to get an idea of what Janitor in a Slum might have looked like. The original unfinished art is still owned by Topps.
Actual Product: Janitor in a Drum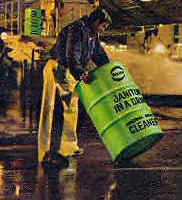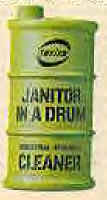 Update: Janitor has finally been published in Wacky Pack Flashback
| | | | |
| --- | --- | --- | --- |
| dvr Wacky Packages horrors of war | investing buy stocks online trading tivo | star trek poker wars cartoons toys gross artist fart | pokemon learn to draw comic books hulk spiderman |
LOST WACKYS
UNPUBLISHED WACKY PACKAGES
Original Series
Lost Wackys
Buggies, Clodfather, Fanatik, Fool Aid, Irvings Soap, Janitor-in-a-Slum, Midget Rice, Mixwell Hearse, Monsterettes, Nastee Crush, Rotting Zone, Tasters Choke, Tomb Magazine, Winsome Cigarettes
What are Lost Wackys?

Back to Full List of Lost Wackys
| | | | |
| --- | --- | --- | --- |
| degree cars education online college games | hotwheels matchbox university degree Anime | sci-fi poker gambling online las vegas fart cd dvd | vintage comics get your degree 1960 1970 toys |
| | | | |
| --- | --- | --- | --- |
| playstation ps2 yugioh online fun dragonball xbox jokes | bart simpson dvd games cd garbage pail kids Anime | tv movies gamecube cartoons toys gross artist fart | video game boy adultswim trek family guy star wars |
---