Wacky Packages in Popular Music
Osaka Popstar Bonus Sticker
---
"Osaka Popstar and the American Legends of Punk"
An officially licensed bonus sticker is going to be included in Osaka Popstar's next music CD. Veteran wacky artist John Pound painted this special mixture of soda pop and pop rocks for the punk rock band.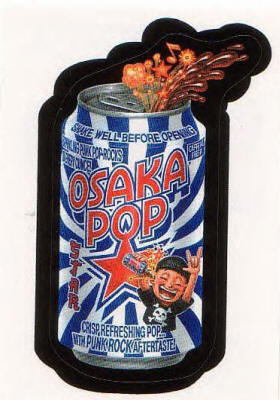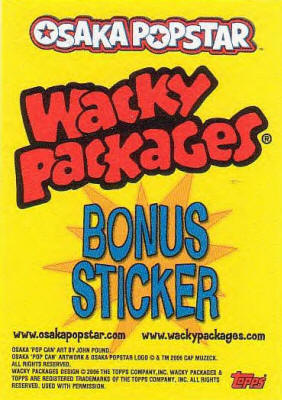 The bonus sticker is a limited edition and will only be available in Specially Marked CDs in the first pressing. If you see the Wacky Packages Logo Sticker on the outside of the CD case, you'll know the bonus sticker is inside. The sticker will not be included in later runs, and they will not be available elsewhere.
The CD was released on May 23rd 2006.

Or maybe it was May 22nd? Depends on which ad you look at.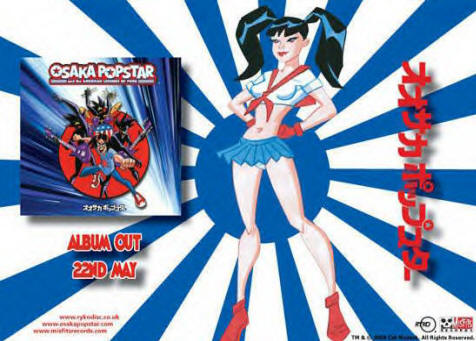 And there is an Osaka Wacky T-shirt, too.
| | | | |
| --- | --- | --- | --- |
| dvr Wacky Packages funny games biz adult art schools | dvd tivo cd garbage pail kids funny games adult | star trek poker wars cartoons mars attacks artist fart | adultswim the art institute art colleges |
| | | | |
| --- | --- | --- | --- |
| dvr Wacky Packages mad-magazine | dvd tivo cd garbage pail kids cracked magazine | star trek college humor cartoons mars attacks artist fart | adultswim nonsport nonsports comedy dvds wacky fun |
---