? Mystery Patch ?
---
Here's an oddball. This Vile Soap sew-on patch is an exact copy of the Wacky Packages series 2 sticker including the skunk.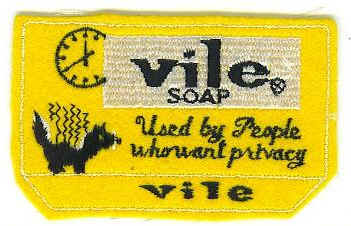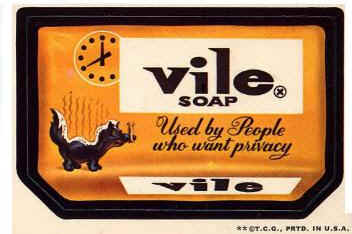 No, it's not from the Kooky Patch set.
And Daffy Patches didn't make a Vile.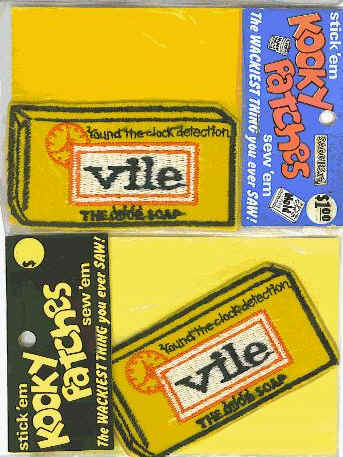 It is much larger than Topps' known patch sets.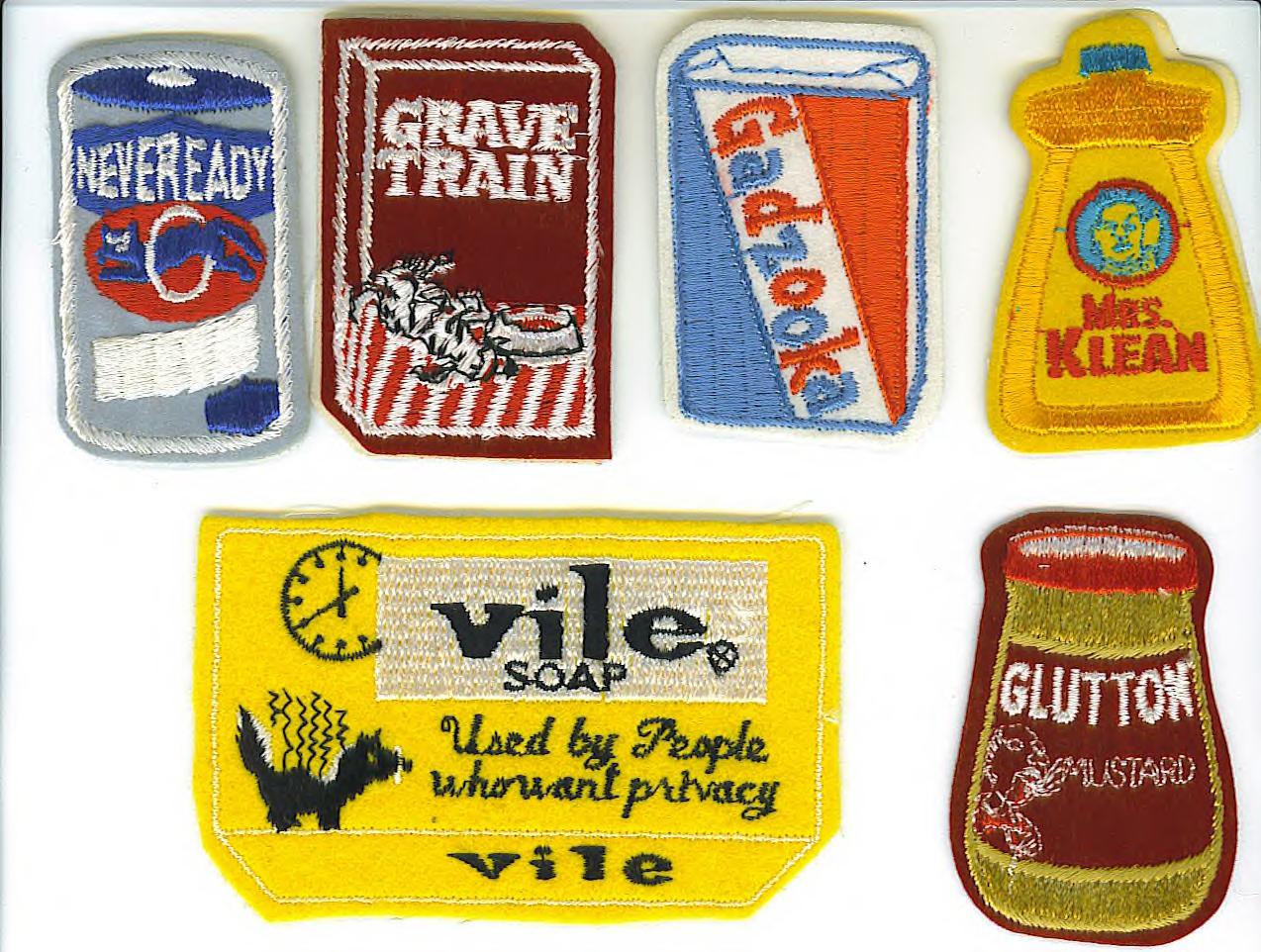 The border stitching is very thin. All of Topps' known sets had thick border stitching.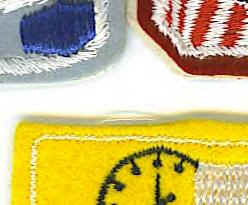 Anyone know where this patch fits in? Was there an 80's set? Is it a knock-off?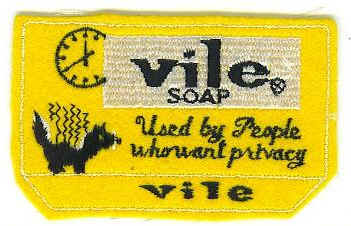 | | | | |
| --- | --- | --- | --- |
| make money from home trade stocks online | is rich jerk a scam garbage pail kids Anime | star trek poker wars gamble online gross artist fart | make more money work from home retire rich |
| | | | |
| --- | --- | --- | --- |
| dvr Wacky Packages horrors of war | dvd tivo cd garbage pail kids donate your car | star trek poker wars cartoons mars attacks artist fart | adultswim cash advance work from home college |
| | | | |
| --- | --- | --- | --- |
| dvr Wacky Packages get cash fast work at home | dvd tivo cd garbage pail kids donate your car | star trek poker wars cartoons mars attacks artist fart | adultswim cash advance work from home college |