Parody of
Wonder Bread

Based on 1969 Wacky Ads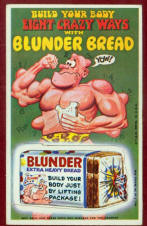 Rough Drawing by Kim Deitch
Wacky Ad Painting by Tom Sutton
2nd Series Painting by Norm Saunders
BLUNDER BREAD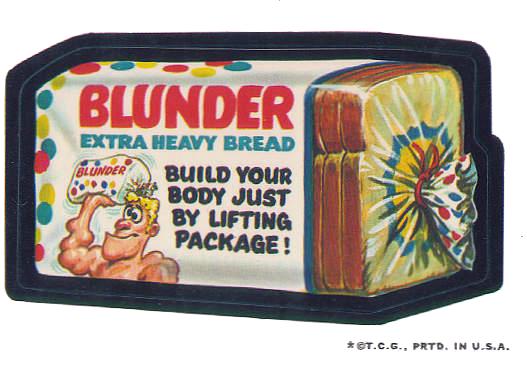 Blunder Extra Heavy Bread
Build Your Body Just by Lifting the Package!
Back in '69, Wonder's Enriched Bread was building strong bodies 8 ways, as can be seen in this "before & after" ad of a shirtless skier. The Wacky Ad numbered each of the 8 muscles for us.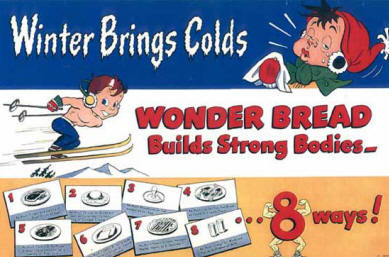 But by the time the 2nd Series arrived, Wonder Bread had added four more ingredients and was building bodies 12 ways.
The people at Wonder (Continental Baking Company) were very "wacky friendly". They even put out four different sets of wackys in packages of Wonderbread and Hostess from 1973 to 1975. But CBC was bought in 1995 by Interstate Bakeries Corporation, makers of Dolly Madison and Drake's Cakes.