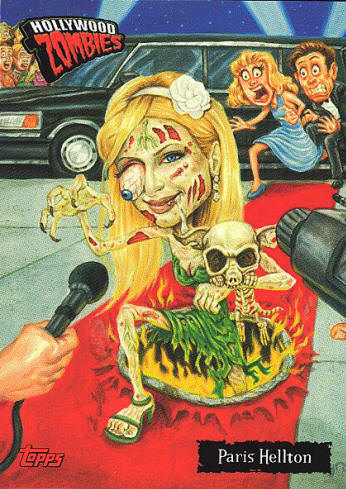 Zombie Paris Hellton Walks Straight Out Of Hell...
And Onto The Red Carpet!
Undead hotel heiress Paris Hellton shocked moviegoers at a Hollywood premier this week when she emerged from the fiery pits of Hell and made her way up the runway before the disbelieving eyes of fans and celebs. Reporters swarmed Hellton, grilling her about her time spent in Hades' burning inferno, to which America's favorite zombie socialite cooed, "It's Hot!"