#39 Elijah Wood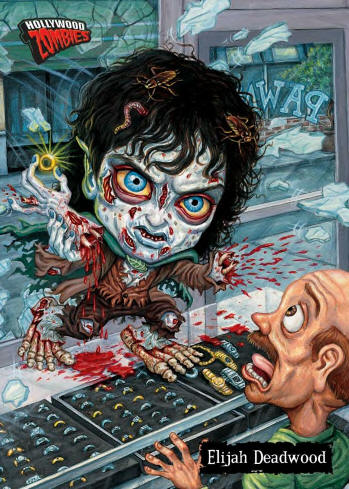 "Rings" Star Elijah Deadwood Pawns Gold Ring!
Undead screen "hobbit" hocks ring from movie trilogy
In the latest in a rash of celebrity zombie sightings, the re-animated corpse of "Bored of the Rings" star Elijah Deadwood smashed through the window of a Hollywood pawn shop this week and attempted to pawn a gold ring from the popular film series.
Clutching the ring in a dismembered hand, the decomposing actor demanded a fair price, insisting he needed the money to buy tourniquets.