WEAKIES CEREAL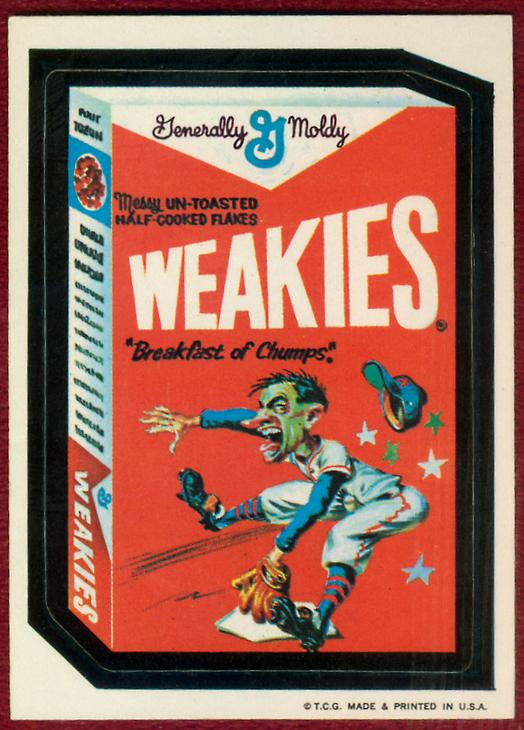 Generally Moldy / Messy Un-Toasted Half-Cooked Flakes
Weakies / "Breakfast Of Chumps"
Weakies was dropped mid-way through the Posters series, making the Weakies Poster #23 rather rare.
Weakies was also used on the Wacky Packages boxes beginning with the Die-Cut Series. The C&D occurred during the 6th - 7th Series run. Some 6th and 7th series boxes were printed with the Weakies title, and others with the name removed.
Weakies was revived once again in 2005 as a Cling, and later as a Magnet in ANS2.